4 Ways Congress Sought to Change or Scrap the Electoral College

The Daily Signal

<

morningbell@heritage.org

>

Unsubscribe

6:24 AM (3 hours ago)
Today's the day the Electoral College officially votes to elect Donald Trump as president. With renewed calls to adjust or abolish the system, Fred Lucas examines four times Congress considered that. A budget hawk gets Trump's nod to run OMB. Josh Siegel profiles him. Ukraine is a favorite target of Russian cyberattacks. Nolan Peterson reports from Kyiv. Plus: Sen. Mike Lee on energy and prosperity, Elizabeth Fender on growing dissatisfaction with Obamacare, and Jarrett Stepman on what term limits meant to the Founders. As the year ends, we'd like to hear how we're doing. Please reply to this email with comments or suggestions.
NEWS

In 1808, a constitutional amendment was introduced in Congress to scrap the Electoral College and replace it with a special committee of retired U.S. senators to choose the next president.
Read More
COMMENTARY

Founding-era citizens viewed term limits as a means to prevent corruption and distant, entrenched interests staying permanently in power.
Read More
NEWS

Cyberwarfare was a key component of Russia's "hybrid warfare" playbook in Ukraine, writes Nolan Peterson. Online disinformation campaigns helped cloud Western media reports about Russia's direct involvement in military operations in Crimea and the Donbas.
Read More
NEWS

If the Senate confirms Rep. Mick Mulvaney, R-S.C., as budget director, he will help shepherd Trump's agenda through Congress, including drafting the president's first budget, guiding repeal of Obamacare, and enacting tax reform.
Read More
COMMENTARY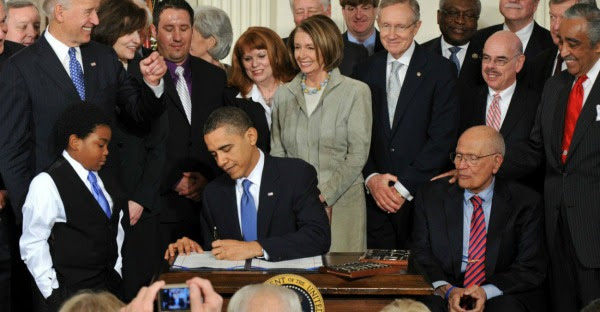 Now that Americans have had Obamacare for years, here's where public opinion has settled on the issue.
Read More
COMMENTARY

The fundamental problem with centralized regulatory authority is the tendency of Washington bureaucrats to be ignorant of—and often indifferent to—the interests of the people who live in the communities affected by their rules.
Read More

The Daily Signal is brought to you by more than half a million members of The Heritage Foundation.
-